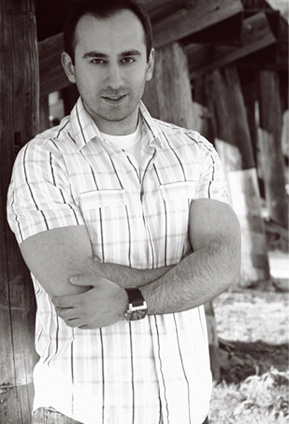 Personalized, compassionate & comprehensive care
Dr. Karim Harati-Zadeh is certified by the National Board of Chiropractic Examiners and double certified in acupuncture. He is a fellow of the International Academy of Medical Acupuncture and the Acupuncture Society of America.
Dr. Harati-Zadeh completed his undergraduate studies at the University of North Texas with a degree in physiological psychology. He attended medical school (AUC School of Medicine) for basic science courses and received his doctorate degree in Chiropractic in 2004 from Western States Chiropractic College (WSCC) in Portland, Oregon. He completed his clinical rotations at the Western States Chiropractic College Outpatient Clinic and the West Burnside Clinic in Portland, OR.
During his internship at WSCC, he further studied sports medicine, nutrition, minor surgery, and rehab and worked with many athletes as a certified personal trainer. In addition, he completed two post-doctoral acupuncture fellowship programs in Kansas City, MO and in Phoenix, AZ. Dr. Harati-Zadeh started his practice in Chicago IL within a multidisciplinary medical office setting on Michigan Avenue working with medical doctors in fields of Dermatology, Pathology, and Neurology.
He has been featured in the Dallas Morning News, FD Luxe, D Magazine, Dallas Voice, and Body & Fitness Magazine. Dr. Harati-Zadeh's Spectrum Chiropractic and Acupuncture is a full service wellness facility dedicated to providing our patients with the highest quality of health care. We strive to help our patients achieve a level of optimal health.